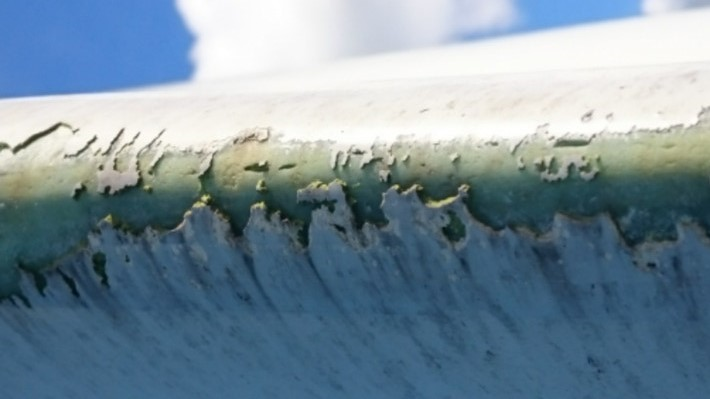 Preface
We have put together a report on an under-communicated topic; emissions of microplastics and possible toxic compounds from Wind turbines.
Our estimates for emissions are based on the report "Rain Erosion Maps for Wind Turbines Based on Geographical Locations: A Case Study in Ireland and Britain" University of Strathclyde, 2021.1
It is difficult to find good and impartial sources for the problem of emissions from wind turbine blades. Reports that have been published and research that has been done on the topic are most often carried out by authors who have their most important source of income from wind power, such as reports from www.epoksy-europe.eu. The report from Strathclyde is one of the few reports dealing with the volume of emissions from the turbine blades. Just days after our first edition was released the University of Strathclyde announced "Aker Offshore Wind, Aker Horizons and Strathclyde to collaborate on accelerating recycling glass fibre products".2
The University of Strathclyde is one of three universities in Glasgow, Scotland. The university has its roots in Anderson's Institution which was established in 1796, and gained status as a university in 1964. It was ranked 38th out of 126 British universities on the Complete University Guide's list for 2016 and number 33 out of 119 British universities at The Guardians 2016. -list. (Wikipedia)
We have estimated emissions from the leading edge of wind turbine blades by calculating the mass loss from Norwegian wind turbines based on the report from the University of Strathclyde.
Already in 2013, rotor blades from wind turbines accounted for 27% of Europe's consumption of epoxy.3 Depending on production method the epoxy in rotor blades contains as much as approx. 33% Bisphenol A.4 Nevertheless, there is remarkably little available information on microplastic emissions from turbine blades. However, there are many reports from the industry that focus on wear and maintenance. This indirectly confirm the issues we describe.
Bisphenol A is on the «Norwegian priority list of dangerous substances». These are chemicals that are considered to pose a serious threat to health and the environment are placed on the Norwegian priority list. The list serves as an important tool for which substances the authorities should work specifically with, and it gives an important signal to the business community that these are substances where it is important to work for reduction in use or emissions.5
In the 3rd edition, some references were replaced so that now the reference goes directly to main sources where they previously went via our report. For example, footnotes 2 and 3. In the 4th edition, some typing errors were corrected and an updated calculation of erosion for the Norwegian coast were made.
This edition is in English and we have added facts and information given to us (29. April and 4. May) from the researchers of the Strathclyde rapport. We understand the facts and information to support our estimates and calculations.
We would also like to thank and credit Veronica Metcalfe for solid help with this English edition.
Stavanger, Sogndal and Trondheim and 08.07.21
Bård-Einar Rimereit, Jan Erik Weinbach og Asbjørn Solberg
See link for full 20 page report